Old Hippie's Roots Site Redesign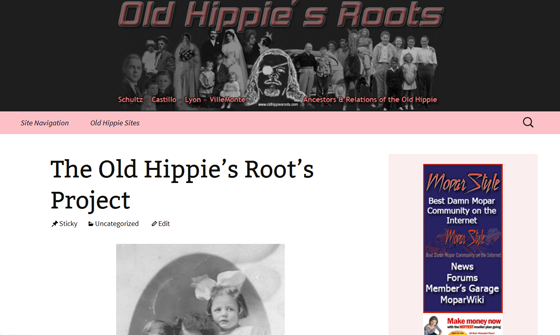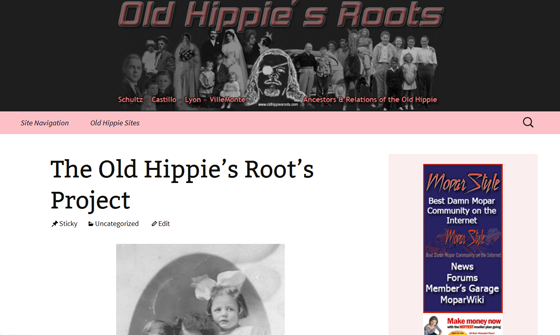 Since the main focus of the Old Hippie's Roots site has evolved into a Wiki so that all family members can collaborate on the web site directly — the main Portal (entry) portion of the site has been redesigned to make it easier to use.
Improvements include:
A cleaner menu design
All links from the NavBar
The site automatically adjusts for mobile devices
Please take a moment to check out the site navigation links to the Wikis, family photos, and family events. I'm still begging for at least generation 3 member to help me with administering and maintaining this site — so they will be able to pass this information along to future generations when I am no longer able to.