Old Hippie's Roots on Facebook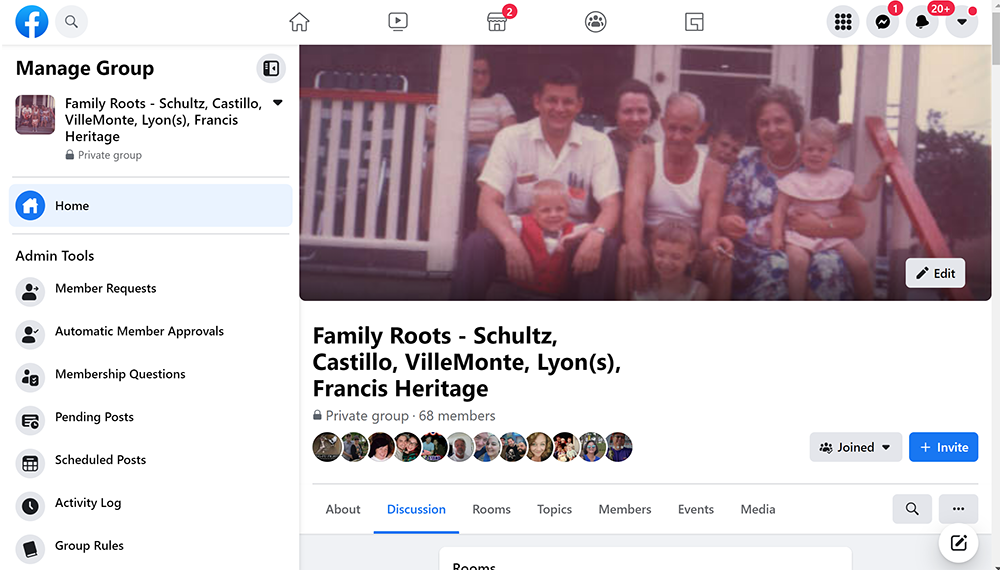 If you are a Schultz, VilleMonte, Castillo, Lyon(s), or Francis related to Dave Schultz (the Old Hippie), then visit the Old Hippie's Roots Page on Facebook.
http://www.facebook.com/OldHippiesRoots
While There:
Don't forget to Click See More Recent Stories. The Timeline only shows 5 posts for the current month, and there's much more you're missing.
Click Like so that you get the daily family photos on your Newsfeed
Click Share on the appropriate posts/photos so that your family are also included.
Upload your appropriate old family photos
Contribute your memories to the Ancestors, Life & Times, and Runyan Lake pages.
http://www.oldhippiesroots.com